Long Weekend in the Cotswolds
Friday
After a largely uneventful run from Chievely to Batsford we had lunch in the Garden Centre before visiting the Falconry and a scenic route to the hotel. The evening meal was followed by fun and games in our private lounge.
Ready for the off at Chieveley Services
Lunch stop at Batsford Arboratum
A Falcon with a green worm
Who?
At least one toe is clean
Can I get custard with that ?
Jeff makes like a tree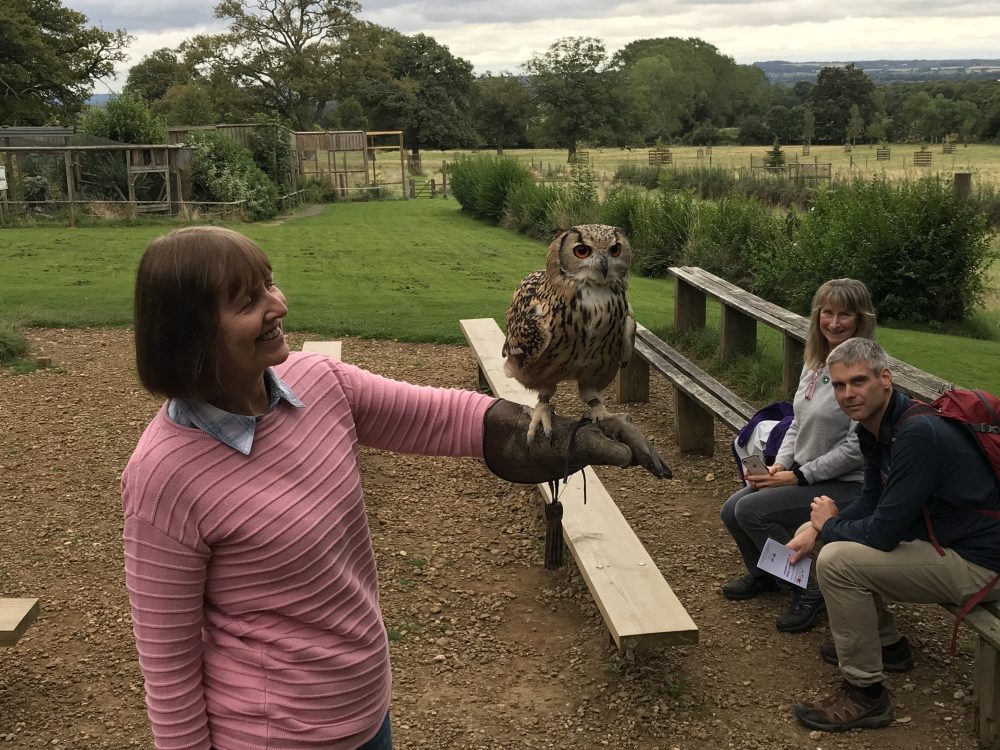 Followed by Lynda
Then Suzanne
Clearly this owl had issues with Helen's tree
Form an orderly queue in Bibury (Kevin pay attention)
I want some of what Pat's on 😉
Pat & Kevin taking a photograph of each other
Bibury
Holy Rood Church in Ampney Crucis
The Lodge at Ampney Crucis with the Second World War memorial
Out the back of the hotel – great for Pooh sticks (We had to check the spelling 😉 )
Pre dinner drinks in The Snug
'Naff shirted' ladies – give us a song Avis
Strutting their stuff or best foot forward
Now the men join in – what you doing down there David?
Ready for dinner
Wot!
Final game of the night – furthest flight