Valleys & Villages Weekend
After last year's run some of us decided we would like to see more of this area so we made a long weekend of it and got to explore in warm sunshine.
In total there were 13 cars representing WFTR on the Sunday run which started and ended at the Rugby Club in Royal Wootton Bassett.
Ready for the start on Friday at Newlyns Farm Shop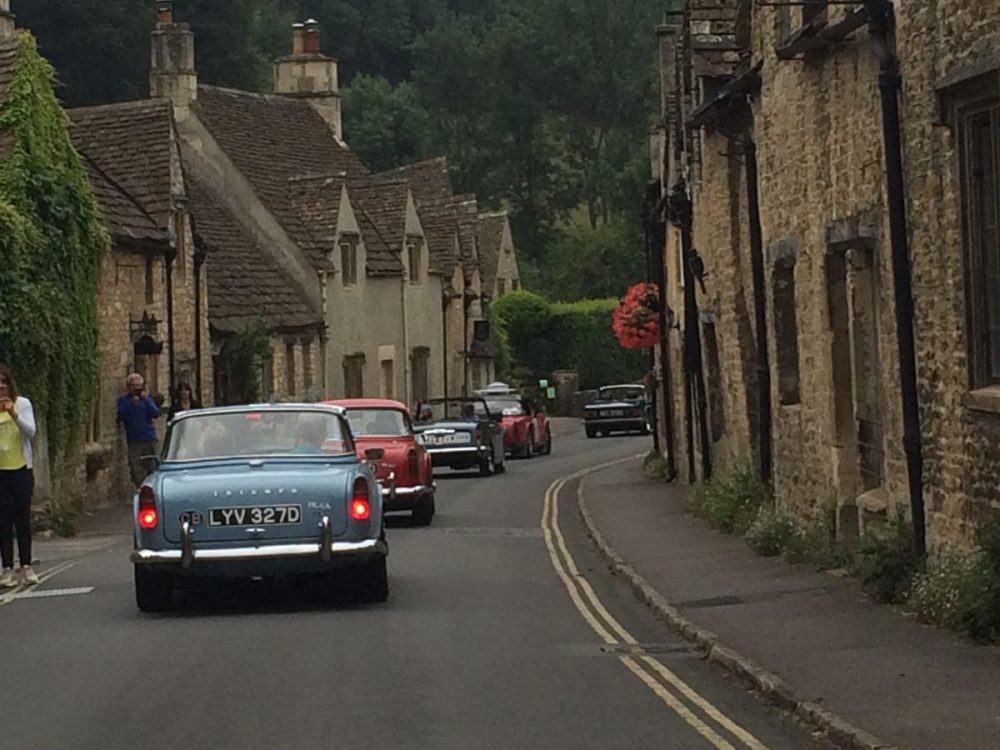 All lined up going through Castle Coombe
Mike giving the once over in the Newark Park car park
Dodging the wasps at Newark Park
25 for dinner at The Wiltshire Hotel
Chris, Lynda and Jenny – where's the cheese board?
Sunday's route of 120 miles
Getting ready for the start
Bacon bap, coffee and route familiarisation
Mike and Lynda are car No.1, so are first to leave
Laurence and Suzanne, followed by David approaching the start
Tim and Avis, Kevin and Pat being waved off.
Barry & Jenny
Laurence & Suzanne
David waiting for the flag to drop
Steve & Nikki
James & Trisha
Roger & Sue
Chris waiting for Steve to finish taking photographs
Terry & Helen
Mike & Marilyn with Chris stop for coffee & cake after the first 33 miles
En route over the Lambourne Downs
Jeff and Lesley at the coffee stop
Lunch stop at Hungerford
Mike and Lynda setting off for the last 50 miles run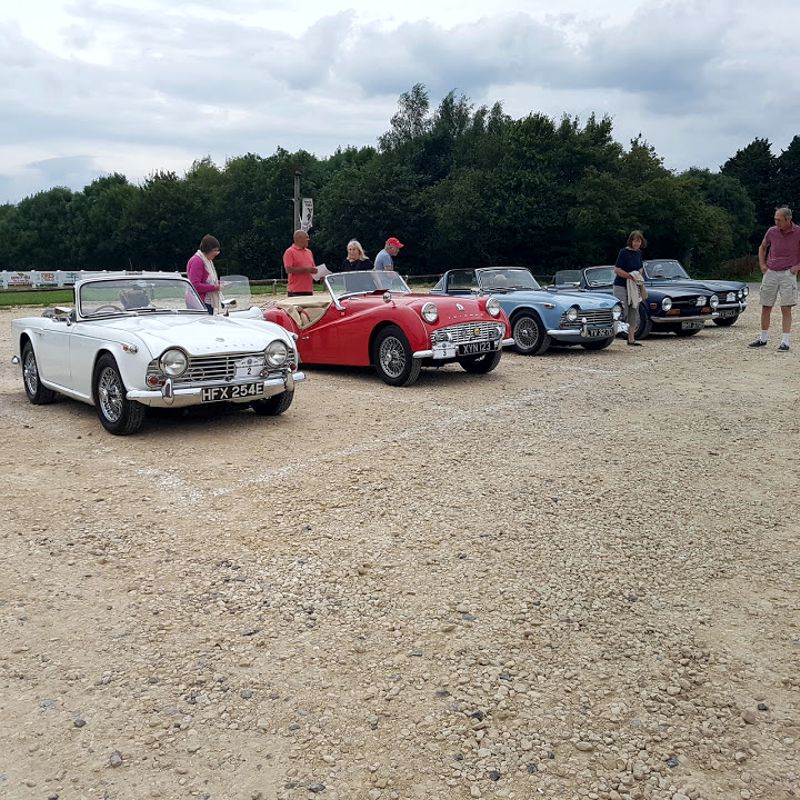 First few cars back at the Rugby Club