Shuttleworth Flying Festival
8 cars and 14 people attended this event which opened the flying season at Old Warden Aerodrome, near Biggleswade.  Weather was kind, if a little breezy, however the Red Arrows were an unexpected but welcome addition to the programme. Organised by Steve Moss
8 Trs and 2 impostors – Steve's Merc SL and Christophe's Elise.  Note superb reserved parking with lots of room in a prime location.

Some had stayed locally the night before, others had travelled the backroads and some came on the Motorways

After a lot of trial-and-error, we managed to get the gazebo erected

This contraption was called the 'Flying Flea',  designed by someone with no aeronautical expertise.  A few actually flew but they were subsequently grounded as 'too dangerous'.

People gathering under the gazebo for lunch…

Steve's friend Dennis isn't leaning nonchalantly on the gazebo, he is trying to prevent it becoming airborne!

The only other organised marque club appeared to be Porsche

Lesley and Jeff lay out their banquet whilst Christophe and his guest seem to manage on a bottle of water

Strange vintage French tailess glider which was towed aloft and then performed some rather inelegant aerobatics on the way down

A 1935 Miles Hawk Speed 6 follows the beautiful DH 88 Comet Racer which won the England to Australia air race in 1934

Avro Anson leads a Bristol Blenheim

Michelle wanted a souvenir to take home!

Gloster Gladiator taxies in towards the end of the show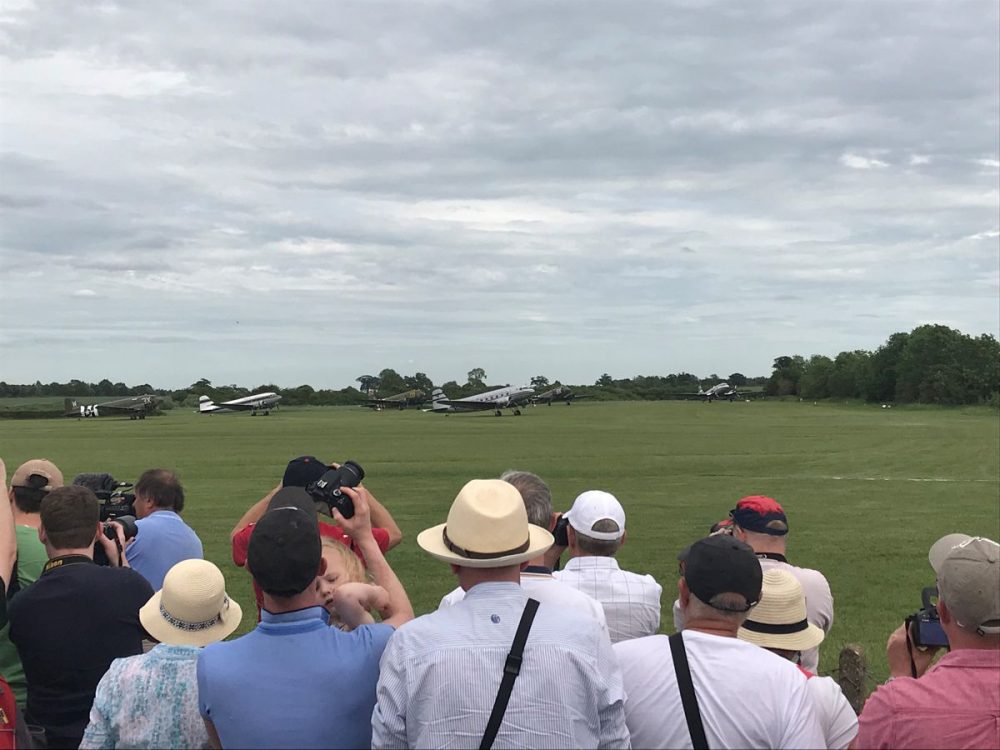 Dakotas preparing to take off for Duxford to join in a group of about 30 which flew to Normandy for D-Day 75th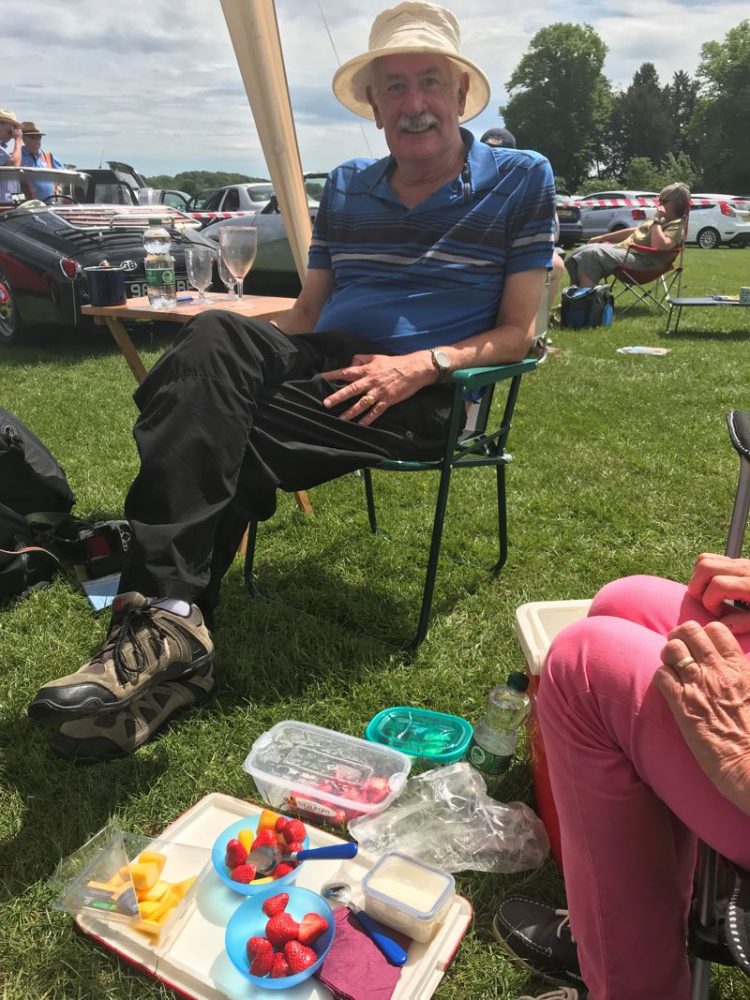 Steve had forgotten to bring a sun hat so had to borrow Chris's