Newsletter November 2021
Club Night for 03 November will be at the De Havilland Arms, The Key, Elvetham Heath, Fleet, Hampshire GU51 1HA from 7:30p.m. We hope to see as many of you as possible there.
Event Reports
The only event we have had this month is an excellent skittles and supper evening at the Jolley Farmer Inn, Binstead. Some concern still remained over the Covid situation, but this was well managed on the evening. There were 21 of us attending and the competition was as in previous years Ladies versus Gents. On a turn around frorm the last event the Gents won this time around although it has to be said that the scores were very close.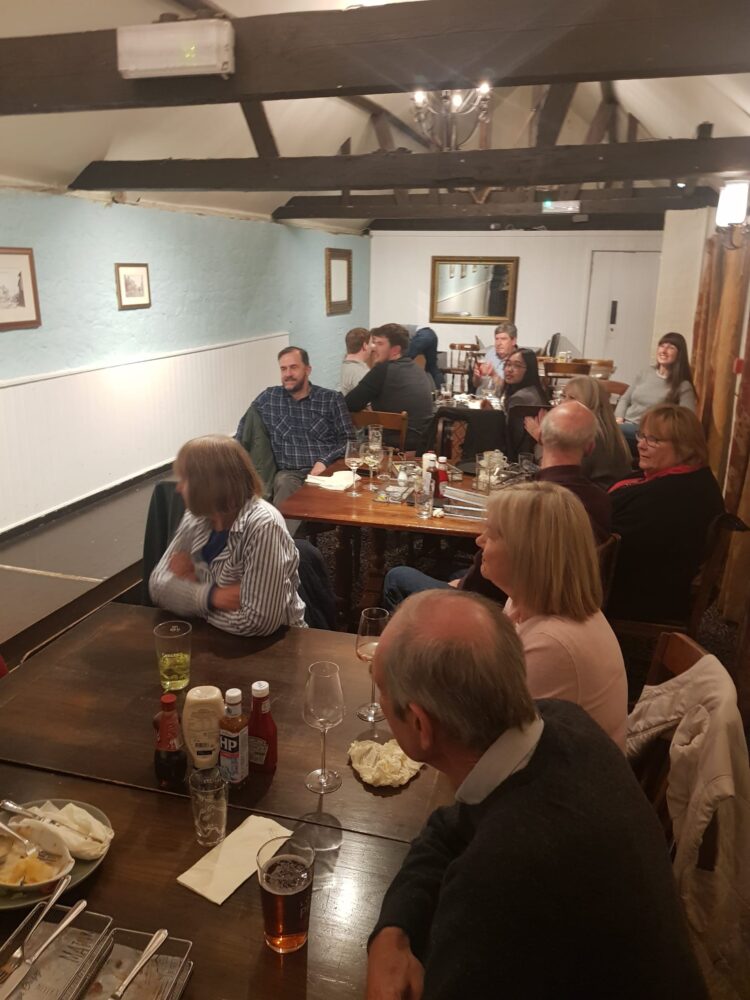 2021 Event Update
Christmas Lunch – 12 Dec 21. Still open for registration and if you would like to attend this popular event we ask that you register and pay the Treasurer by 14 November cut off. This event will be at Windlesham Golf Club and will also include our AGM after the meal at 1500hrs. Follow this link Christmas lunch and AGM to register there are 26 WFTR members have already.
2022 Event Updates
New Years Day Car Show and Lunch – 01 Jan 22. Come and join us at the annual Phoenix Inn car show on New Years day. Located on the A30 near Hartley Witney. Wander amongst a host of classic cars, motorcycles and sometimes agricultural/haulage machinery. Dave Hankin has paid a deposit to book £100 to book 20 places for lunch at Hogget close by for those who wish to join us after viewing some amazing machinery. Bring your own TR if you are minded to as well. Please register as soon as you are able so we can secure the best seats in the establishment. We need at least 20 for Dave to get his deposit back! Follow this link https://wftr.co.uk/event/phoenix-car-meet-lunch-new-years-day-2/. to register where 12 WFTR members have already.
WFTR AGM
There have been no resolutions or volunteers for 2021/2 Committee received to date. As previously notified the AGM will be undertaken after the Christmas Lunch at the Windlesham Golf Club. For any member wishing to attend the AGM and not the lunch this will be possible and they are welcome to come along. It would be helpful if they would please give us some prior warning. We have a draft Agenda agreed by the Committee and have decided to release this in the Dec Newsletter.
Summary
Compared to our last 3 months October has been unusually quiet as we enter the colder months. TR's are going into hibernation and winter fettling programmes. However we are still running Club Nights and urge you to come along and have a friendly drink with us.