Relaxed run through Hants, Wilts & Berks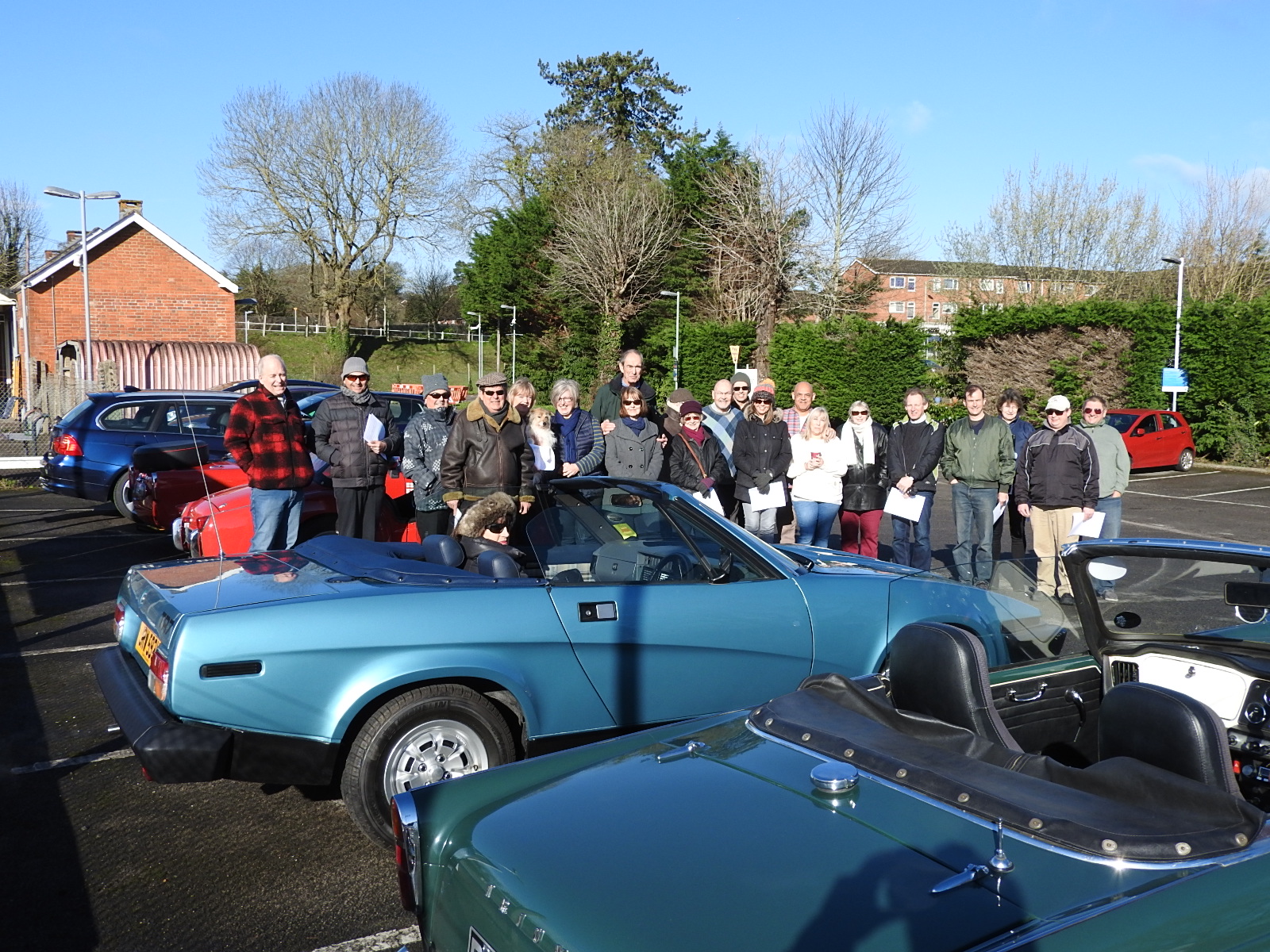 At Hook Railway Station ready for a 70 mile run organised by Mike & Lynda.
Pay attention please – I will say this only once!
New member Darren White's TR6
A perfect day for a drive in the countryside.
A Scooby's eye view of Dave and Linda.
Michelle, Kevin and our new member Darren White taking in the views.
Admiring the view from Combe Gibbet Hill.
Ready for Lunch at The Mayfly.