Greenham Common Control Tower
A 24 mile run through some lovely country roads, with the trees sporting all their autumn colours, brought us to the Control Tower; so significant during the 2nd World War and afterwards through the Cold War period.
Coffee & cake gave us the stamina to climb the many stairs up to the observation deck where two very knowledgeable volunteer guides told us all about the tower and its history.
The day was completed by a very nice lunch at the Red House pub in Highclere.
Which way to the coffee shop
In 1983 giant Galaxy aircraft carrying Ground Launched Cruise Missiles landed here on the longest runway in Europe.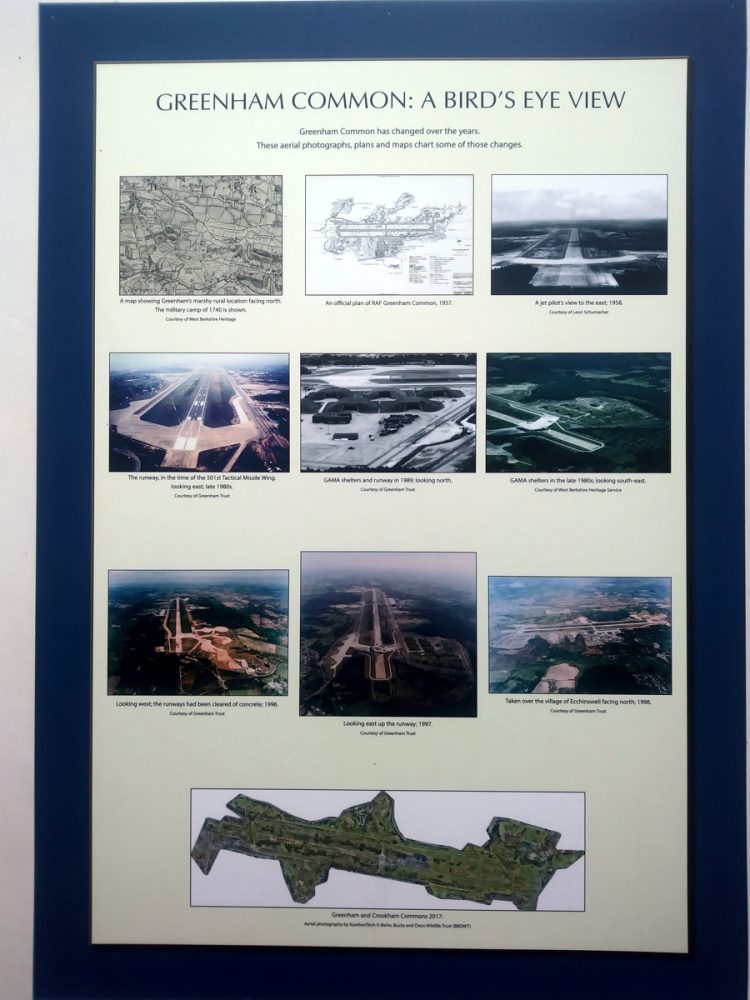 Before the second world war Greenham Common was common land
The view from the top of the control tower