Instructions for Using Dropbox
You can upload images to Dropbox from your computer or through the Dropbox website.
If you don't already have dropbox installed on your computer you need to:- follow these instructions.
If you have installed dropbox but not yet applied to access to the WFTR account:- click here.
Uploading from your Computer
(1) Open the dropbox folder in your file manager (this is a screenshot from a Apple Mac PC):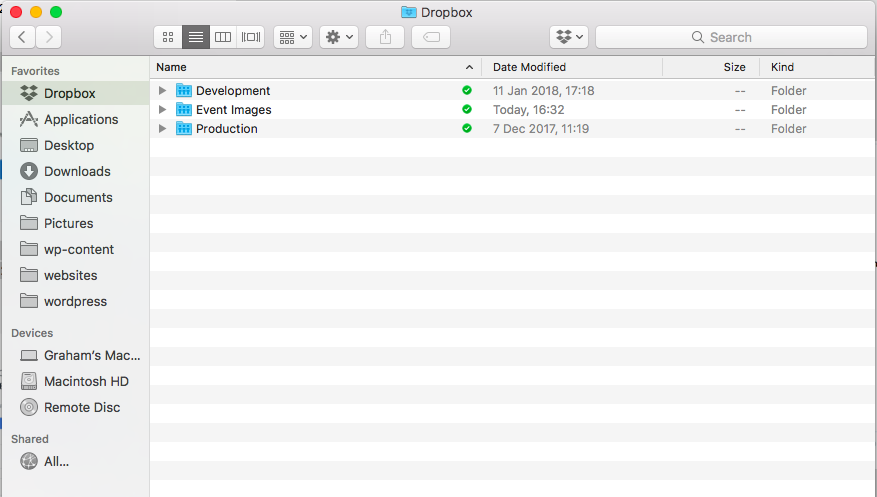 (2) You can now drag and drop or copy images into the 'WFTR Event Images' folder. Your computer will now synchronize with Dropbox and upload the images.
Uploading Directly to Dropbox
(A) If you want to add images to the online application, login to dropbox and click on the 'Event Images' folder: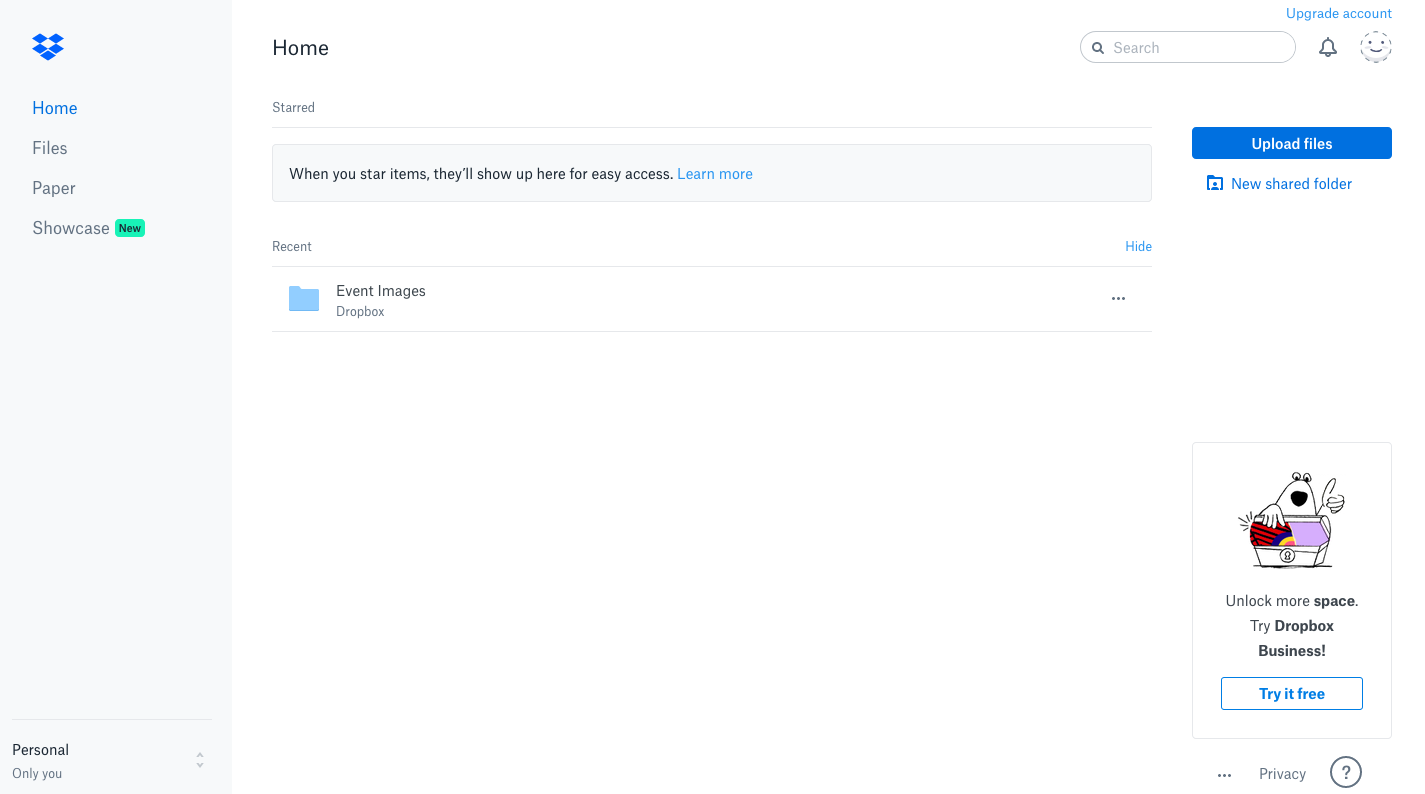 (B) You will now see a list of the images (if any have been uploaded):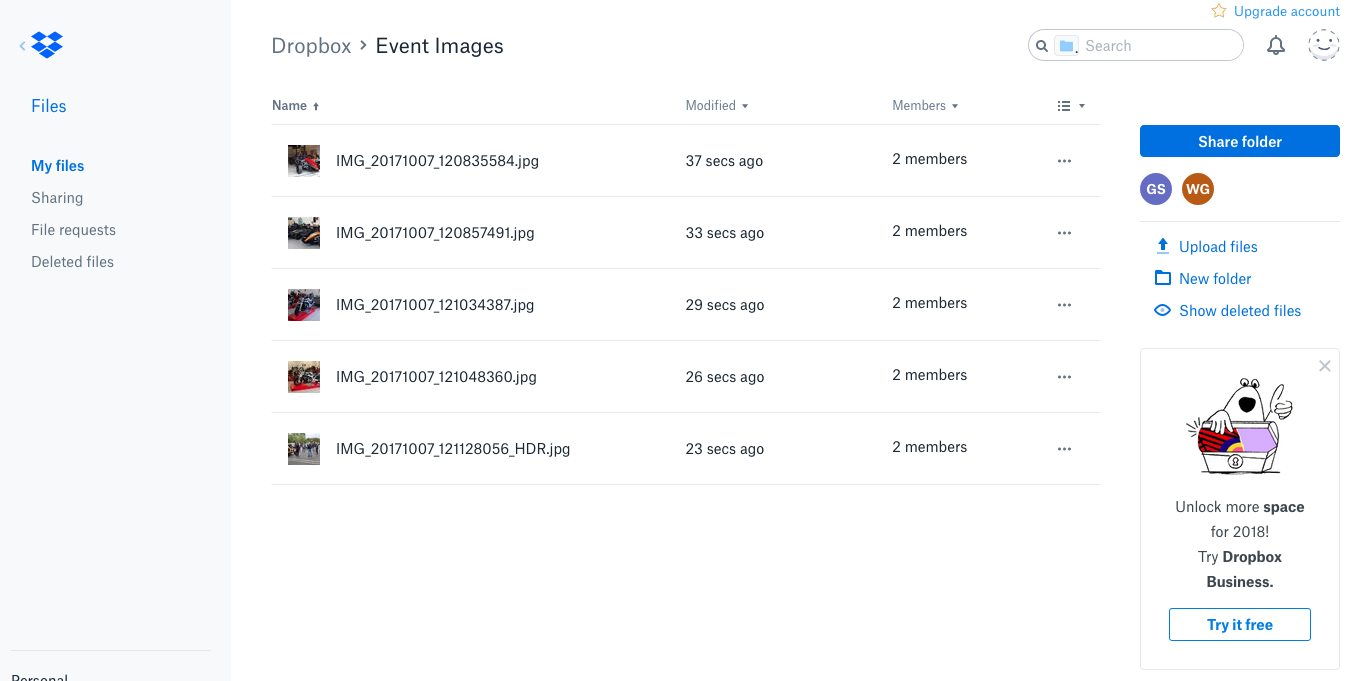 (C) To add images, either drag and drop or click the 'upload files' link on the right.
(D) To remove or download your images click the ellipses on the right of the image and select the appropriate option on the dropdown: